53 River Boulevard, Idalia
$730,000
THE WIFE SAID SELL, I SAID NO!.....WE'VE COMPROMISED :-/
Here we are, up for sale, number 53 River Blvd Idalia.
I love this home, I've lived here since I built the property back in 2005. Everything about it has been carefully thought through. For example its a westerly facing home to pick up all the sunsets Townsville has to offer but you don't want massive sun blaring in the home, so the front deck is positioned where the sun sets behind a tree giving you all the views, and none of the direct sunlight. Positioned on the River and overlooking the Townsville Golf Course it feels like you are the only house around when looking out to the view. I also love sunset cooking in the outdoor kitchen area as its just stunning this time of year.
You are less than 5 kilometers to the city centre (it takes me only 7 minutes to get to the office on Gregory street North Ward beside the Strand) and you are only about 2 kilometers to the new stadium from the front door. In fact you can walk out the front door, across to the walking track, turn right, start walking or riding and you would be at the doorstep of the new stadium in no time. You also literally have every sport imaginable at the doorstep. Just off the top of my head AFL, Basketball, Hockey, Soccer, BMX, Velodrome, Netball, Pony Club, even Darts have a home here.
The home itself is a very large 4 bedroom plus study home with only one room not having a full walk in robe. The others all boast large walk in robes complete with built in drawers but one room in particular is almost 6m long, complete with 16 deep drawers, two hanging rails and about a $1,000 Chandelier. All of this from a 6m x 5m bedroom means you or any teenager is going to be very happy there.
We have installed a $21,000 solar system. 6kw of top of the range panels going into a 5kw inverter complete with backup battery pack. What that means is that if the power ever goes out in Fairfield Waters, it automatically flicks over and we don't actually loose power. We just keep using the battery backup that gets recharged each day. We went from $1,200 bills to them paying us around $300 per quarter since installing the system and then went on to also upgrading to full LED lights which do a few things. They keep the power bills down by using much less power, they saved my from getting up on a ladder to change lights as I haven't had a single one blow since they were put in, and the light they give off doesn't attract as many bugs as they don't through ultraviolet light with is attractive to insects.
Underneath has been turned into a kids play area complete with full sized sand pit, rock climbing wall, swings, space for indoor cricket or mini tennis. Its a very safe space that's Indoors so no worries about the North Queensland sun, its actually airconditioned from the garage so its cool in summer. Its a full concrete bunker with concrete walls and ceiling so they literally cant break anything no matter how hard they try. Its also a very effective and safe cyclone bunker if we have another yasi and boasts a fully secure storage space. It's not little, its almost 90sqm of space from memory. If you don't have kids it would make an excellent workshop which a lot of homes in the area struggle to find space for.
Its one of those homes that the photos don't actually do it justice, you need to come and have a look if you are looking in the area as you don't want to miss this one. I'm serious about selling because I'm told I have to be by the wife, so come and make me an offer today
Heating & Cooling
Listed by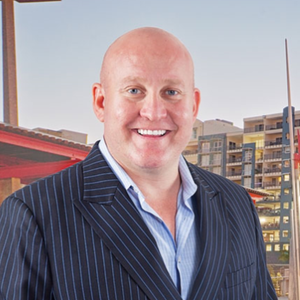 Clint Wallis
0403 180 181
---